How Proscreen became one of the best in the business for Screen Printing Services in Australia
After 16 years in the game being widely known for our unusual and innovative printing and design techniques" Proscreen has now cemented itself as one of the industry leaders. We are far from the biggest, but we honestly belieive our standard of screening to be amongst the very best in the land.
Over the years from having large automated machines and many staff... Ive come to the conclusion that to give the ultimate quality, service and attention to detail for such a custom trade...I prefer to handle everything with my own two hands from start to finish...
I personally consult with you via email
I personally create your graphic art/mockup approval
I personally produce your film positives
I personally coat & expose your screen
I personally register your screen in the machine for optimal print placement
I personally SCREENPRINT your garments
I personally cure/heat tunnel your garments
I personally package box and organise your freight
There are many Screenprinters..there are many graphic designers, very few are masterful at both equally.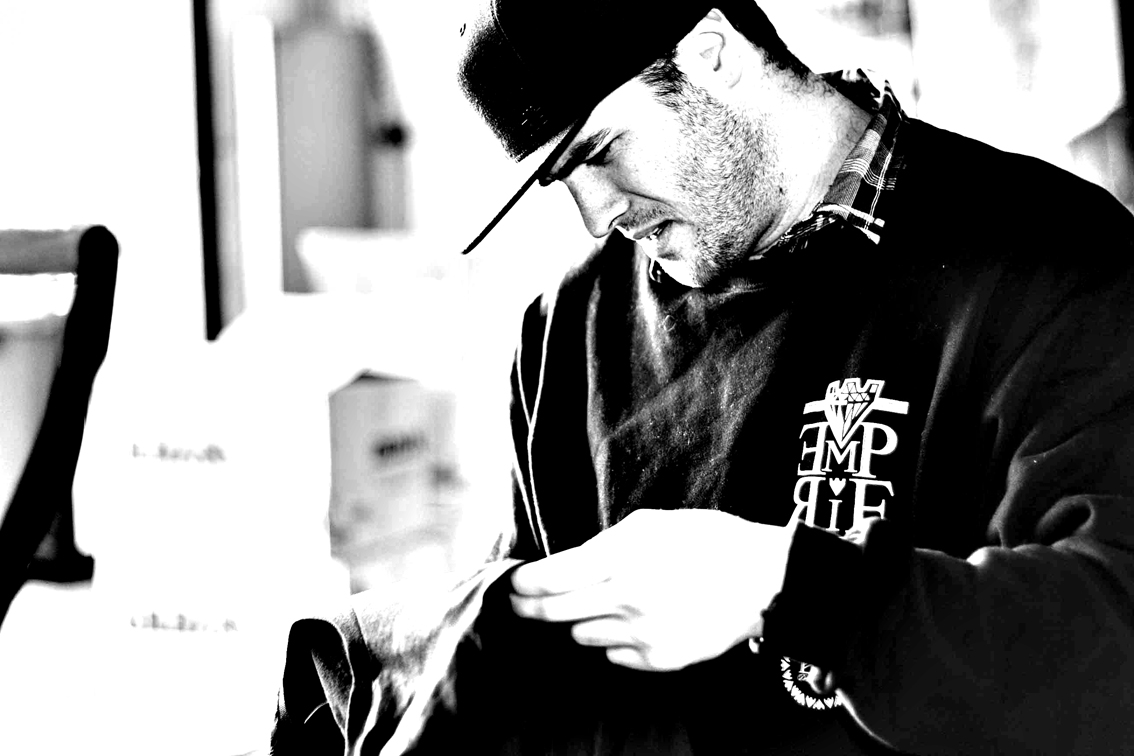 Pictured Jamie Thomson - Owner/Founder - Proscreen 2003